Diligence Communication Problem-Solving Teamwork Learning Resilience
Welcome to Winter Class
Year Groups: Reception and Year 1
Class Teacher: Miss Jade Ashdown
Teaching Assistant: Mrs Purdie Stainer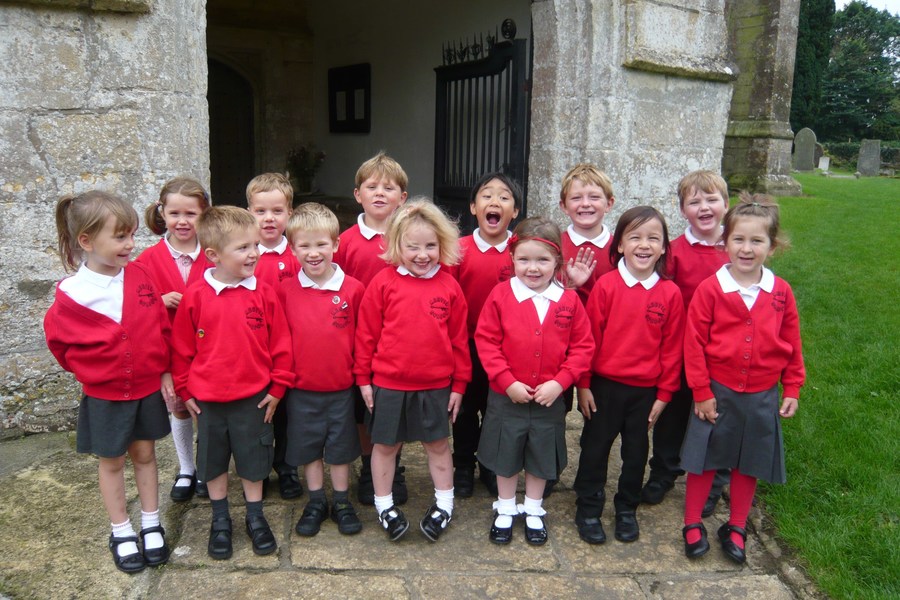 We use the Interactive Learning Journey software 'Tapestry' to assist and assess recording of each Reception child's progress towards the Early Learning Goals. Tapestry allows children, parents and teachers to work closely together. Parents can access the Tapestry log-in page by clicking on Tapestry log in
We have started our ICT club! Year 6 kindly volunteered to teach us how to use the laptops.
Our Topic this term is "Castles." For more information please look at our Topic Overview which can be downloaded below.
23.09.16
Winter Class ventured out on a welly walk on Friday! The older children did a fantastic job of holding the younger children's hands, showing them how to walk in a line and how to be safe around roads. We looked at all of the signs of Autumn ad harvest time, collected conkers, played in the park, and picked some blackberries! We all had a lovely afternoon in the sunshine.
A big welcome to all of the Reception children who have joined us in September 2016! We are so pleased you have decided to join us. Winter Class have had a busy few weeks visiting the church, learning new sounds, writing and reading numbers and today we met our Year 6 buddies! The pictures are below...
Fizz Pop Science has begun ! The children have really enjoyed the after school club; creating rockets for eggs and learning about electricity. We can't wait to see what we will be investigating in the weeks that follow...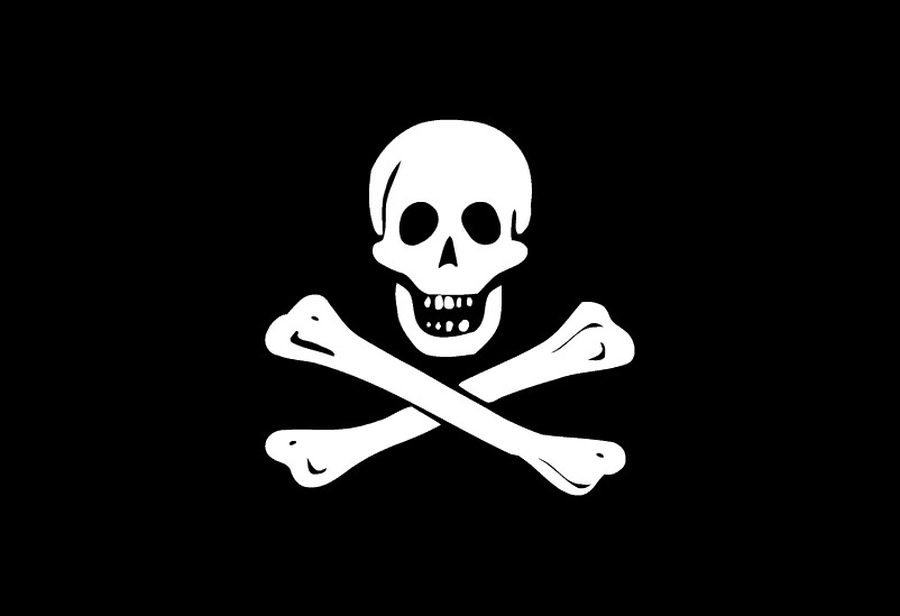 Week ending 29.04.16
This term our topic is ... Pirates ! The children have become very immersed in the theme so far. We have had a letter from captain patch and all are enjoying being pirate detectives to solve the captain's problems. This week they have been making treasure maps, using the four compass points, symbols & landmarks and giving them the tea-bag ancient effect treatment!
Our focus books this term are : Pirates love Underpants & The Night Pirates. These texts will form the basis of the children's writing of their own pirate story. In Mathematics we will be looking at addition, subtraction & shapes. Children will focus on using the language involved for subtraction & addition, solving single digit problems and some will write their own number sentences. We will be linking our work on 2D & 3D shape to the abstract art of Wassily Kandinsky as well as discussing the effects of colour on mood.
In Letters & Sounds we will be focussing on reading skills & consolidating all of our phase 3 sounds & tricky words.
In the outdoor area we will be looking for signs of caterpillars. The children will set up an area ready for caterpillars and understand the importance of keeping them safe & how to look after them.
Thank you to all the children who have completed homework, if they have not already done so please can they do this as soon as possible as they will have the opportunity to share their experiences with each other.
Please remember PE kits on a Monday, swimming kits on a Tuesday & Forest School clothes on a Friday.
Thanks again for your continued support,
Miss Ashdown
Winter Class have enjoyed making Story Maps this week on big paper! They came up with some interesting ideas!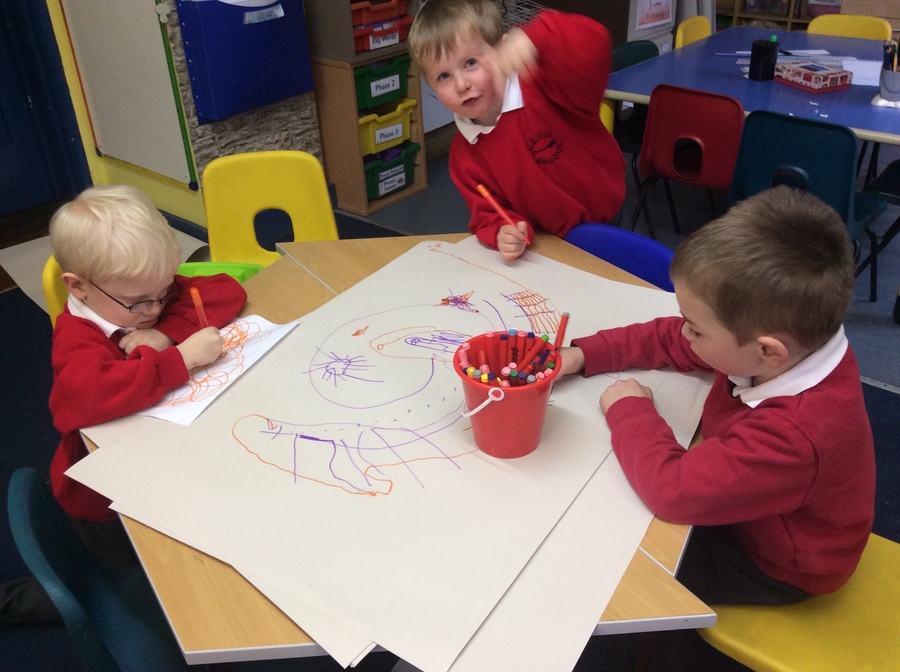 Week ending 04.03.16
Next week we will be carrying on our learning about Transport, Forces & Easter. We will be starting up a pretend shop at a snack table to develop our knowledge of money and how we use it. In our role play area we will be using a Bus Station to extend our knowledge of what happens in our local environment.
In Mathematics, the children will be learning about positional language, colours & solving problems about distance. We will be talking about how to use the snack table (exchanging pretend money for snack), coin values and giving change. Here children will use adding and subtracting also to give change or if they would like more than one piece of fruit.
In our Letters and Sounds sessions we will be introducing a new tricky word from Phase Three: 'you'. The children will be asked to memorise tricky words as these words cannot be broken up phonetically. We will also be learning about the diagraphs 'oi', ur' and 'ow.' Children will be encouraged to make lists of words containing each of the diagraphs learnt.
In gross and fine motor skills we will be looking at types of transport and all creating fact books . Each child will be asked to describe and write about a type of vehicle. We will talk about how we form the letters as we write the e.g. Car= C= curly caterpillar letter A= and r=one armed robot.
Thanks again for all your continued support.

Week ending 12.02.16
The children have been brushing up on all the new sounds they have learnt this term and consolidated their learning by taking part in phonics races! These will also continue next term as we cover phases 2 and 3 in increasing depth. To end the term and celebrate pancake day, the children made pancakes by carefully measuring out their own ingredients. They then selected their own toppings and tried some new ones! This finished our maths focus on 'measures' well, giving children a meaning to their learning.

Week ending 29.01.16
the highlight of our week was having a visit from the police and a soldier as part of our People who Help Us topic. The children enjoyed trying on their uniforms and taking part in some army style training !
In literacy we have been looking at The Rainbow Fish and how adjectives are used. In Maths, we have been looking at measures of capacity, height, length and weight.
Below are some websites that you might choose to use to help your child consolidate learning at home. These are interactive gaming websites that support your child with mathematics and phonics. The children also access these sites in class.
http://www.phonicsplay.co.uk/PictureMatch.html
http://www.phonicsplay.co.uk/PicnicOnPluto.html
http://www.topmarks.co.uk/learning-to-count/ladybird-spots
https://www.babytv.com/missing-shape.aspx
http://www.iboard.co.uk/iwb/Pattern-Making-With-Shapes-654
http://www.crickweb.co.uk/Early-Years.html
http://www.busythings.co.uk/
Week ending 22.01.16
This week in Winter will be carrying on our theme of People who help us with a visit from the local police. We will read the book "The Rainbow Fish" and talk about describing words and focus on re telling the story using small world and the puppet show. The Year Ones will focus on using adjectives in their writing.
In Mathematics the children will be working on exploring measures (capacity, height, length and weight) along with forming their numerals correctly, especially 3, 5 and 7. We will also be talking about one more and one less than a given number to twenty. Finally the children will start to make simple number sentences, one to nine.
We will also look at significant individuals through time, beginning by focussing on Florence Nightingale.
In our Letters and Sounds sessions we will be introducing some new tricky words from Phase Three: 'she' and 'he'. The children will be asked to memorise these words and tricky words we cannot break up to read. We will also be learning about the diagraphs 'ch' 'sh' 'th' and 'ng'. Children will be encouraged to make lists of words containing each of the diagraphs learnt.
In gross and fine motor skills we will be having an observation day focussing on physical development and children will partake in various obstacle activities with a visit from a soldier : people who help us. We will also continue our Zig Zag monster letters and introduce looking at 'curly caterpillar letters.' These include the following letters; a, c, o, d, g, q, e, s and f. Children will be asked to form these letters in a variety of ways e.g. paint, sand, on lines, in words, wet sand and using pens.
Our weekly RE will continue with a focus this week on Chinese New Year. Activities can be found on the TES iboard page which I will send out details for this week.
Just a quick reminder that book changes are now in the control of parents / children and we will assist the bus children. Keywords need to be written in by a Wednesday ready for testing on a Thursday.
Thanks again for all your continued support.
Miss Ashdown
Week ending 15.01.16
This week in Mathematics we have been talking about and using numbers to 20. Children have been encouraged to count on a 1:1 basis with the teacher objects around the classroom including small pebbles and coloured counters. They have been finding and ordering numbers, writing numbers and some have been encouraged to use the language of addition through counting two groups of objects.
In letters and sounds we have now finished all of Phase Two sounds so this week has been focussed on looking at the tricky words 'I' 'no' 'go' 'to' 'the' and 'into.' We have also started learning our Phase 3 sounds : 'J' 'v' 'w' and 'x' reading and writing these sounds in words e.g vet and tax. We have also been exploring rhyming words and syllables.
Next week, we will be focussing on our handwriting to strengthen our pencil grip and practise forming recognisable letters and confidently writing names. We will also be focussing on the monster letters : v,w,x and z. At the end of the week children will receive a monster teeth certificate if they manage to form these letters correctly.
Homework books have also been sent home with a focus on any additional needs / objectives identified in class. There is no 'deadline' but I will check the books weekly and add appropriate work as necessary. Please remember if keywords need testing this should be written in planners by Wednesday ready for testing on Thursday.
Thank you for your continued support
Winter Class Team
18th December 2015- Winter Class had a fabulous end to their first Christmas term! There was a visit and presents from Santa, Christmas lunch, party snacks, bubbles, popcorn maker &a class party! We hope everyone has a very Merry Christmas & a lovely half term, Miss Ashdown & Mrs Stainer.
10th December 2015 -
What a busy week for Winter Class! The children have been busy preparing for their nativity play next week by practising all their songs. They did brilliantly at their first dress rehearsal in front of the school. Mrs Stainer & I have been so impressed by their concentration and attention. Amongst the preparations, we still took time to think about what Christmas is about (beside the presents & Santa!) and the children shared a special Christmas memory they have from last year in R.E.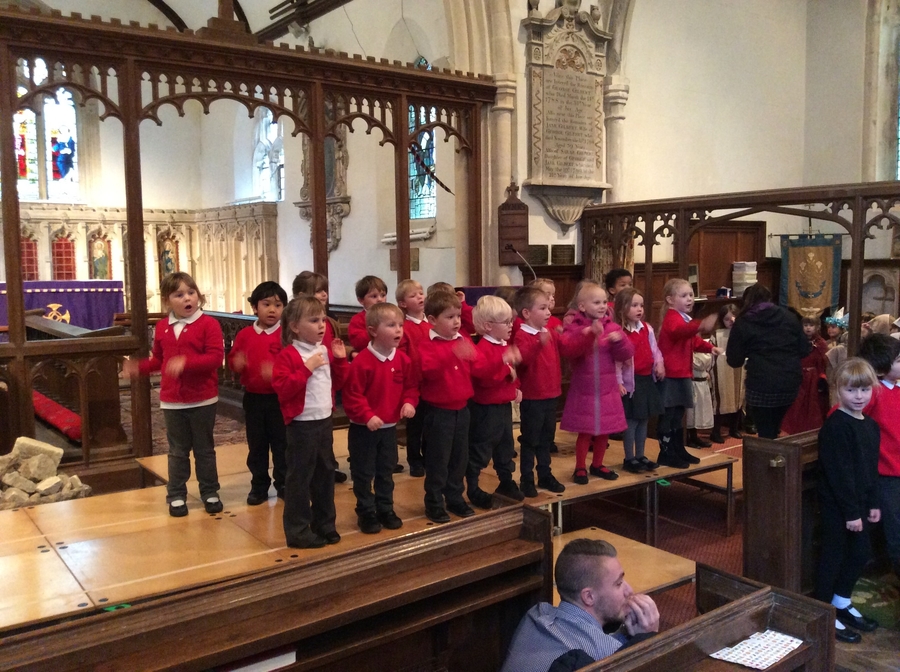 We have an elf on our shelf ! This week we have written letters to Santa and then posted them. I wonder if we will get a reply?
We have been having SO much fun on our welly walks ! We have learnt all about our local area, the seasons and change, whilst developing new skills of co-ordination & exploration. We especially love having biscuits in the park!
Winter Class battled the elements this week and still took part in the weekly welly walk. They thoroughly enjoyed themselves and collected some fantastic 'treasure.' Thank you for all the cakes made in aid of Children in Need: we had some brilliant entries ! This week we also had a Diwali day, the children learnt all about Diwali and Hindu traditions. Winter class made 'divas,' made Rangoli patterns and made Purris (a deep fried bread) which they tried with a potato curry!
Term 2
This term our topic is 'The Seasons.' Our welly walks start next Thursday and we will be doing these each week.
Christmas is upon us once again, and Winter Class are already getting ready for their nativity play in December, they have all been working really hard to learn their song words, we do hope you can join us for their performance!
On their first week back the children have been learning about firework safety and the history of Bonfire Night. We listened to 'The Firebird' by Igor Stravinsky, chose a 'firework' and explored moving in various ways to the music pretending to be a firework display...
Term 1
A warm welcome to all new parents and children joining us in Winter Class!
This term the children have been focussing on the topic 'Ourselves.' We've had lots of fun learning about our bodies, senses and feelings and have even invited a tiger for tea!
To develop our Communication and Language skills we have started Show and Tell using out All About Me bags (please come in and look at our All About Me book!)
We have also been learning about the story of Creation, as a class making a story tank and painting pictures of our favourite thing that god made.
A 'time machine' appeared in our classroom filled with historic toys! We have been comparing our own toys to them...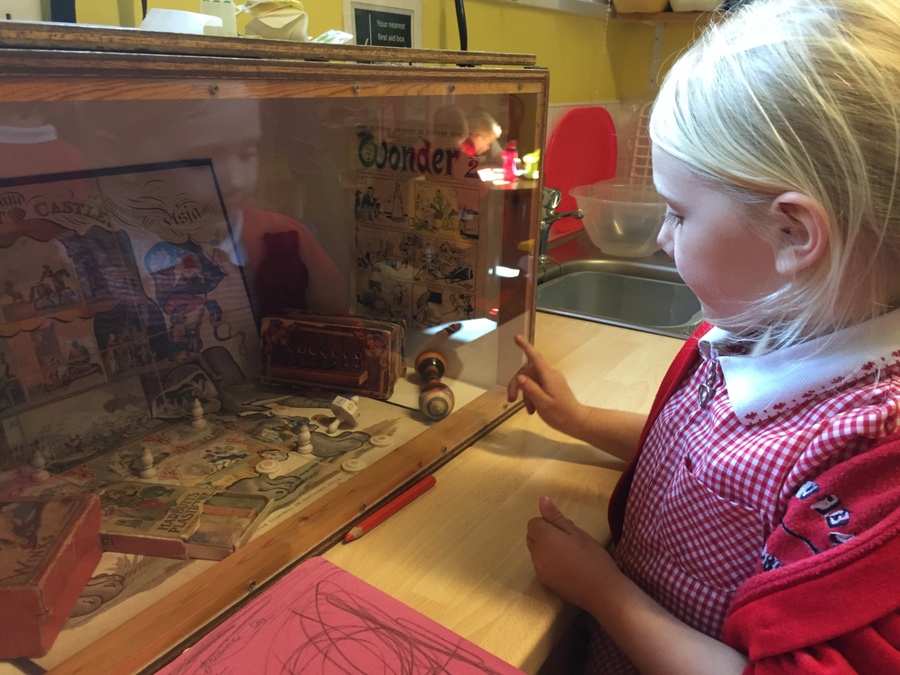 Comments (0)
There are currently no comments.